Power BI Showcase of Public Data Sets at mydatanaut.com
Leveraging our partnership with Microsoft, we are delighted to officially bring to light our visualization showcase of public data sets.
8 Jan,Cochin, India
Microsoft Power BI has been such an amazing tool, we decided to take on to public data sets for creating visual stories. Looking into our long-term vision of visualizing public data, we decided to have a separate space in the cloud and thus came the idea of MYDATANAUT.

A dedicated portal for embedding the visual stories around the globe with Microsoft Power BI and Google Data Studio.
The url is: www.mydatanaut.com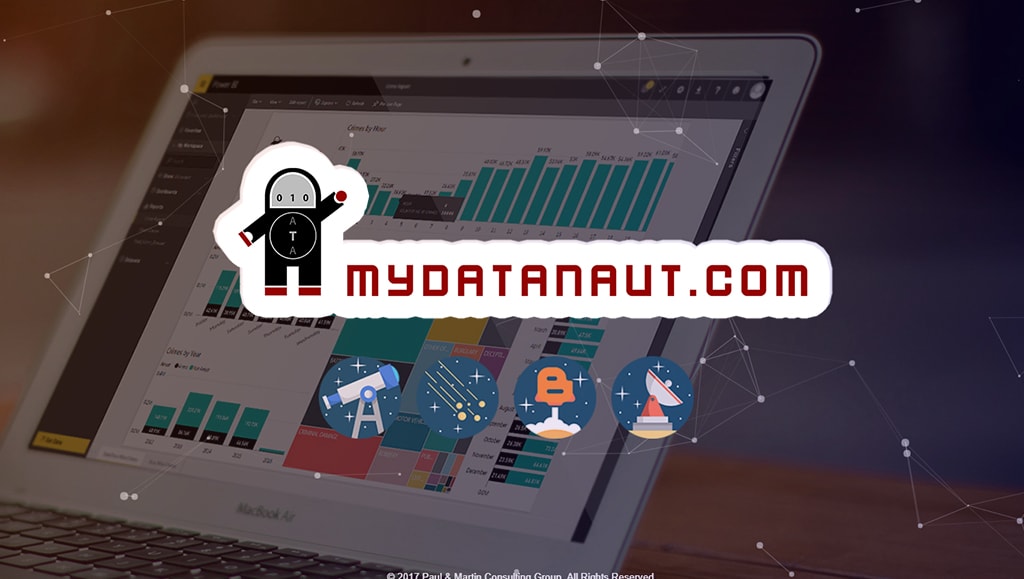 To begin with we have added 6 great Power BI interactive dashboards over their source datasets to provide information in a more intuitive design and navigation.
1. Ministry of Corporate Affairs (www.mca.gov.in)
Database of Indian Companies you can interact on to know info by location, type and drill into details by state.
2. World's Ski Resorts (www.skiresorts.info)
Get to know the ski resorts across the world in this interactive Power BI visualization using custom drill through pie charts and map visualizations.
3. Brewers of Europe - Beer Statistics (www.brewersofeurope.org)
A single page visualization of the beer statistics giving info on the trade, production, active breweries and more on an infographic page.
4. Forbes TOP 500 Companies (www.forbes.com)
Explore the companies listed on Forbes to drill through from country into details and analyzing their data by biz segment, company to know the rankings.
5. Airline Accidents
Using the custom visuals in Power BI, we present an interactive dashboard of airline accidents analyzed and visualized by airlines across a timeline from 1930 until 2014
6. Petroleum Production – India (www.data.gov.in)
Explore the Petroleum production across states of India from 2006 to 2015 on our interactive Power BI visualization, the source of which is a direct API call from the public website of Government of India.
Please watch out for more as we keep adding new and varied data sources into our visual story board here for our visitors to effectively visualize and analyze the info for meaningful insights.

For any questions, suggestions, feedback or comments, please E-mail us at: contact@paulnmartin.com

Thank You!