Paul & Martin Consulting Group is now a Microsoft Power BI Partner
Paul & Martin Consulting Group, selected as member of Microsoft's "Power BI Red Carpet Partner Program"
24 August, 2017 Cochin, India
Paul & Martin Consulting Group is pleased to announce our acceptance into Microsoft's Power BI Red Carpet Partner Program. Microsoft's Power BI Red Carpet Program is an invitation-only program for a few selected Microsoft partners who have demonstrated innovation and capability in Power BI.

The program helps partners by providing the tools, training, content, and support in order to deliver a successful Power BI based solution and bring data to life.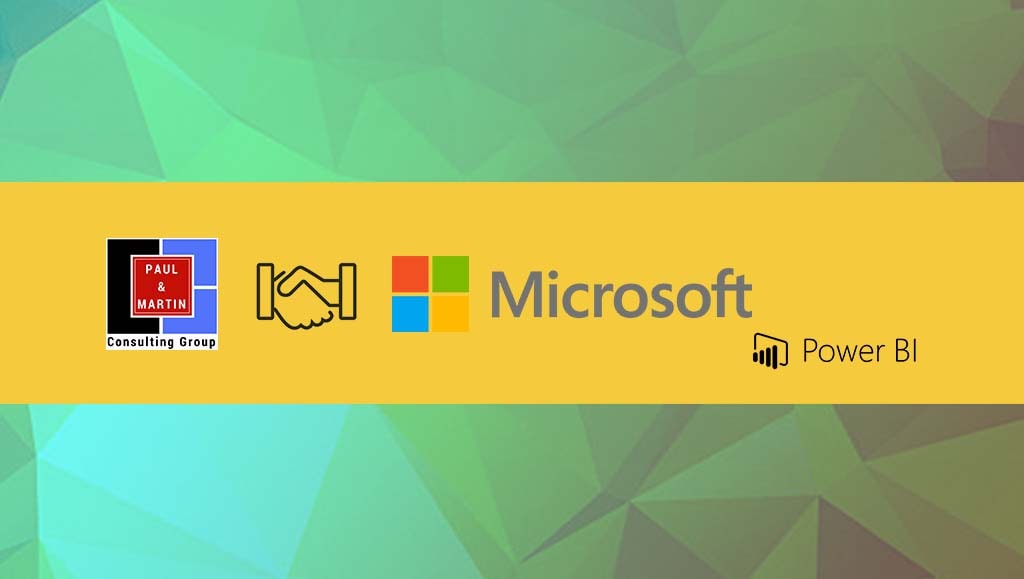 "We have always been on the watch for systems and solutions that is simple to implement, easy to learn and powerful to scale. Having worked with Power BI since the Power Pivot, Query, View, Maps add-in times, we have seen the solution grow and mature over the years. With this Power BI partnership, we want to work close with Microsoft to let our customers get the best of the solutions in self-service BI,"
says Vinod Paul, Paul & Martin Consulting Group's Founder and CEO.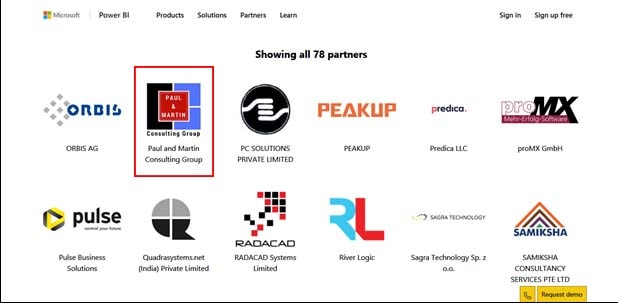 The Power of Power BI

Since its evolution from a set of excel add-ins, the functions and features have been time tested on thousands and thousands of business cases to shape into one powerful solution – Power BI.

No matter what your data sources are, Power BI has a whole lot of connectors to pull that data in. From traditional databases and spreadsheets to modern SaaS services like Zendesk and Github, Power BI currently allows connectivity to more than 80+ sources. Once the source is connected, this is the simplest of tools we have worked on that allows users to create their own dashboards in a flash. The DIY approach and additional power from DAX / M query allows to model your data into meaningful slices. Custom visualizations are a great way to come up with visual stories that allows interaction and cross-filtering to provide great insights into your data jungle.
An interesting mix of software-as-a-service and desktop app, Power BI brings the desktop and cloud together. Not to mention, the powerful query language for data transformation allows to shape and model your data in such simple and methodological fashion, that the more you interact with the tool, the more you start liking it.


About Paul & Martin Consulting Group

Founded in 2003, Paul & Martin Consulting Group is a privately held technology consulting company with core focus on BI solutions, Data Analytics and Visualizations. Headquartered in Cochin - Queen of Arabian Sea; we are a small, yet powerful group of consultants dedicated to providing innovative and impactful solutions to our clientele represented in more than 20 countries across US, UK, Canada, Australia, Asia Pacific, MENA and Europe regions.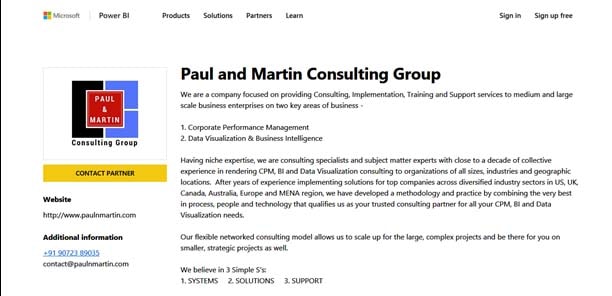 Explore the story behind your numbers and get meaningful insights from our in-depth analytics services to visualize your business for taking informed data-driven decisions. Check out our work portfolio of Power BI dashboards and LIVE VISUALIZATIONS on public data sets.

If you're looking for a Microsoft Partner that will help you bring your data to life in Power BI, then contact us at contact@paulnmartin.com for a meeting to let us walk you through your business story with Microsoft Power BI and identify ways in which Paul & Martin Consulting Group's services can contribute to your organization's continued success.