CANNES FILM FESTIVAL 2018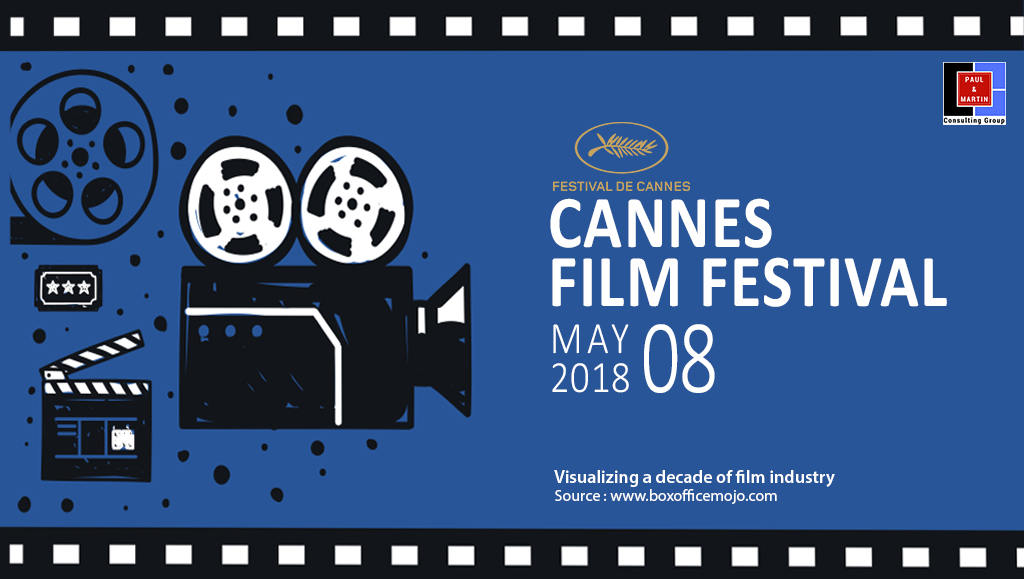 The 71st annual Cannes Film Festival is scheduled to be held from 8 to 19 May 2018, with Australian actress Cate Blanchett named as the President of the Jury.
8 MAY, Cochin, India
The Cannes Festival, named until 2002 as the International Film Festival (Festival international du film) and known in English as the Cannes Film Festival, is an annual film festival held in Cannes, France, which previews new films of all genres, including documentaries, from all around the world.

Founded in 1946, the invitation-only festival is held annually (usually in May) at the Palais des Festivals et des Congrès. The most prestigious award given at Cannes is the Palme d'Or ("Golden Palm") for the best film.

From May 8 to 19, enjoy live coverage of the event with articles, interviews, photos and videos and experience the 71st edition in close-up on the dedicated event website! To take a peek into the film industry over the last decade, we figured a data source from (www.boxofficemojo.com), the tabular data of which have been visualized using Microsoft Power BI to provide an interactive story board.

Check out the insights here.