Paul & Martin Consulting Group, WE ARE HIRING!!!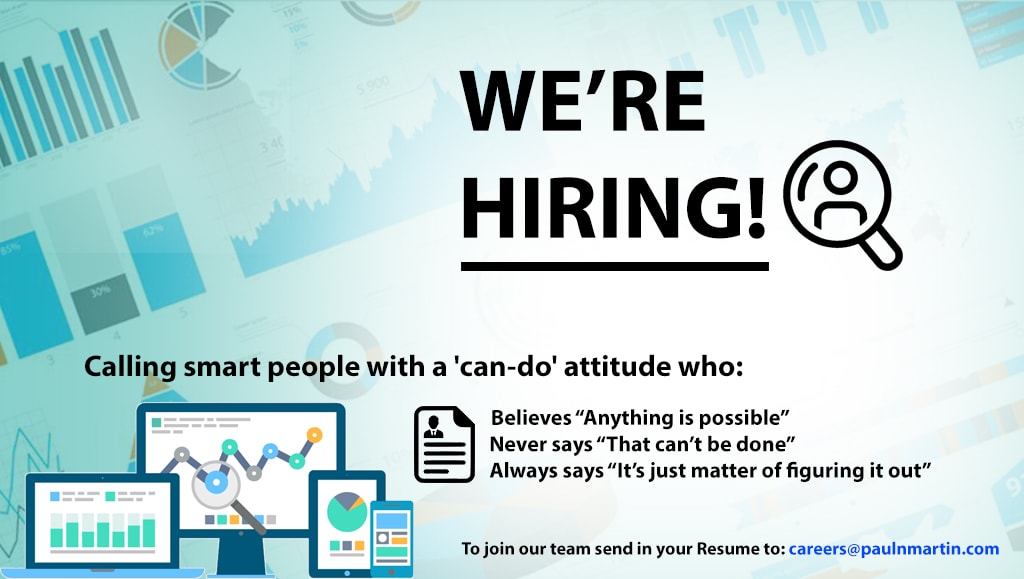 "Improvisation" is not just a keyword for us, rather it's the action we take each day on every task we do
10 Jan,Cochin, India
We started small, with the strong belief "a small team can make a big difference" and from there we are now growing. With a highly collaborative, non-hierarchical organizational culture, we provide a mix of established consulting practice areas for you to learn, gain experience and advance.

To be part of a close team we are looking for highly motivated, high achieving professionals who strive to bring a transformational impact by improvising what we do to help our customers succeed and share our passion for excellence.


Currently we are looking for smart, energetic, passionate, aggressive and motivated self-starters to fill in 3 roles –