World Book Day - April 23rd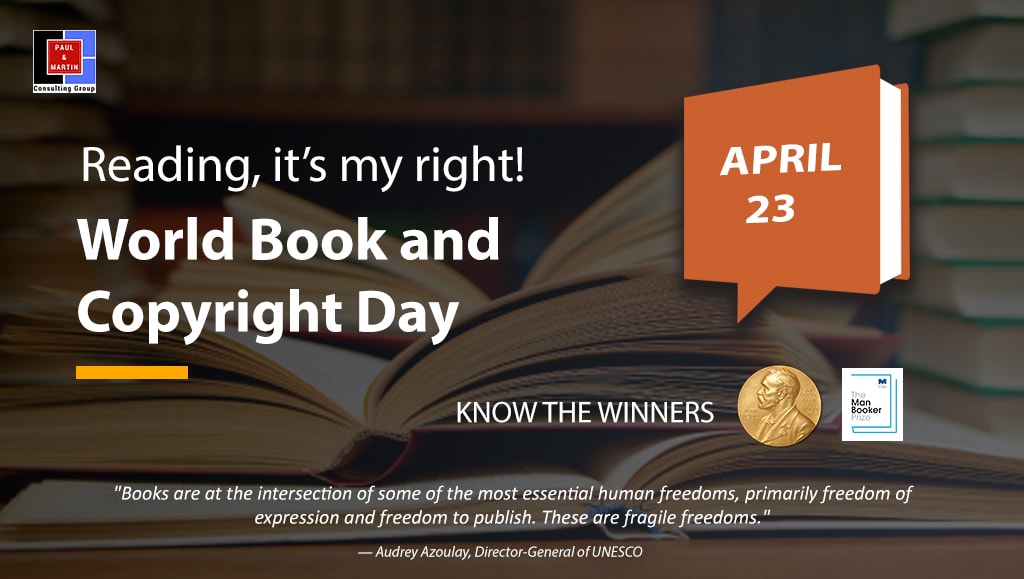 World Book and Copyright Day is a celebration to promote the enjoyment of books and reading.
23 Apr,Cochin, India
Athens is the designated World Book Capital 2018. 23 April is a symbolic date in world literature. It is the date on which several prominent authors, William Shakespeare, Miguel Cervantes and Inca Garcilaso de la Vega all died. This coincidence is why 23 April was chosen to be World Book and Copyright Day.
UNESCO, in partnership with the International Publishers Association, the International Booksellers Federation and the International Federation of Library Associations and Institutions, sincerely invites you to celebrate the gift of the Universal Declaration of Human Rights and thereby affirm the enduring human rights principles and standards that it helped establish.

To spread the word our way, we thought of creating a timeline story visualization to commemorate the authors who won the Nobel Prize for Literature and the Booker Prize. Check out the visualization